It's the most wonderful time of the year! Time to bake and cook and shop and wrap and ship and pack and travel…all things that take precious time away from READING. It's the most hectic (and wonderful) time of the year!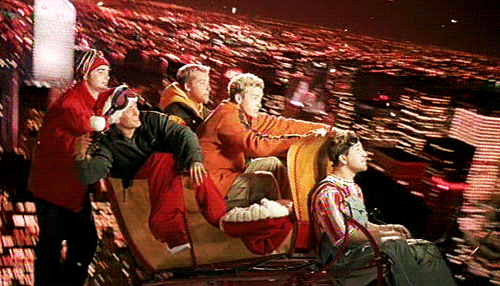 Well, here are my holiday tips to make the season bright while still finding plenty of time to get lost in a good book or three.
With bunch of sparkly gift bags and colorful tissue, you can wrap gifts in a snap and get back to reading.
Pick up refrigerator cookie dough so the baking can be done in a jiffy and you can get back to reading.
Grab the kids and head to your favorite local bookstore for their holiday storytime. While they listen to How the Grinch Stole Christmas, you can finish your shopping because books are the perfect classy gift for any name on your list. If you're unsure about the bookworm on your list, a bookstore giftcard means they can get the next book in their favorite series, no guessing needed!
If you're shipping gifts, go to the post office at a very busy time. Plenty of time in line to read! (You've got the Kindle app on your phone, right? All set!)
Holiday guests coming to stay with you? Splurge on an hour or two of maid service to get the house ready while you sit back with your feet up and read.
Holiday guests coming to stay for way too long? Dig up your Starbucks gift card from last year's Secret Santa exchange and sneak out to read in peace for a couple hours.
What are your tips and tricks for getting through the holiday season and your To Read stack at the same time? Any favorite ways you incorporate books into the merry time of year?

And wishing you all very happy holidays!