In high school, I usually finished out the school year by going home with a list of required reading for my English classes the following school year. Most were typical reading assignments—Catcher in the Rye, Ethan Frome (still my least favorite book to this day), Lord of the Flies —but my junior year, my English teacher surprised me with a mix of contemporary and classics for our summer reading list. I remember reading Extremely Loud & Incredibly Close by Jonathan Safran Foer and The History of Love by Nicole Krauss that summer, as well as Heart of Darkness  by Joseph Conrad.
Eight years later (yes, I'm a baby), some of my teacher friends are puzzling over their assigned reading lists and wondering how they can introduce diverse
and more contemporary books into their required reading. Given our discussions, this is a conversation I've been hearing a lot about and mulling over myself. Some other friends have said that required reading in high school and college turned them off to reading in general. I understand—to a degree—the importance of reading classics, but I do have to wonder about our staunch adherence to the Western canon—which tends to be primarily full of white male authors. Our society is rapidly diversifying and I wonder what it might do for teenagers and young adults and reading culture in general to also see literature taught in schools that reflects their experience or culture.
Nicholson Baker's
article
in the
New York Times Magazine
was an
 interesting read that ties into this conversation. He writes that, "All teaching takes a toll on what's taught, but high school is wondrously efficient at making interesting things dull." I slogged throughEthan Fromeas a sophomore in high school, but loved the more contemporary Foer that I was assigned junior year—I had never encountered writing quite like that before. There are so many things
available that could spark a love of reading past the classroom, which can help raise reading assessment scores, among other things.
One of my friends who works for Teach for America shared that his high school kids were reading at a way lower level than they should be, with no school library, and only the curriculum reading to really foster their reading habits. He gave one girl the first Harry Potter book and she fell in love. Since then, he's been giving her books from his personal stash at home, and she's been devouring them. She told him she never knew reading could be fun.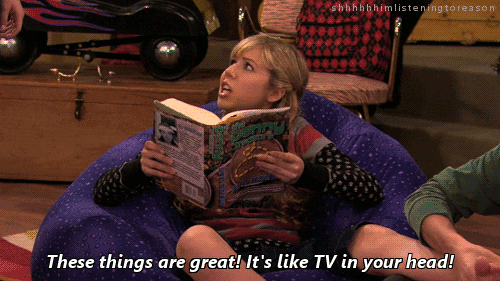 What benefits do you think introducing more contemporary or diverse literature into classrooms could have? What is something you wish you'd read in high school? What books are, in your opinion, integral to the high school reading list?